MEAT+POULTRY wins TABBIE award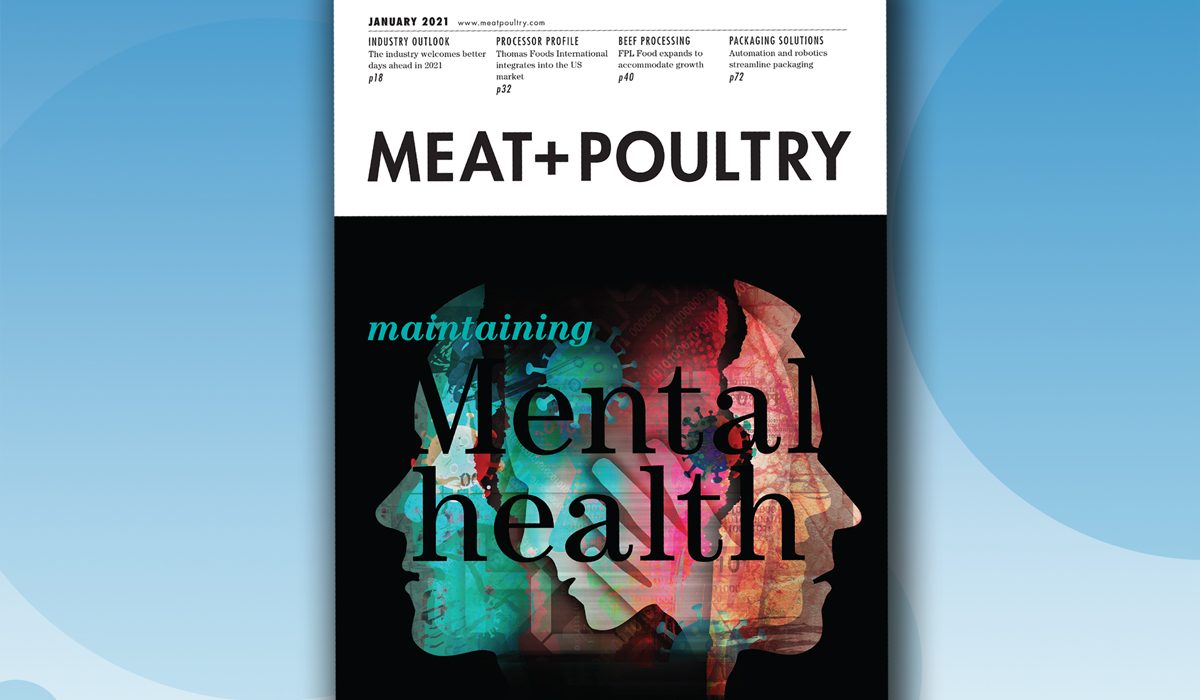 The MEAT+POULTRY editorial and design team was recognized with a bronze award in the Feature Article category of the 2022 TABBIE Awards, presented by the Cleveland-based Trade Association and Business Publications International (TABPI). The award was for M+P's January 2021 cover story, "Maintaining mental health," which focused on the challenges meat and poultry processors face on a daily basis, and especially in the midst of the pandemic.
TABPI accepts submissions for its TABBIE Awards in five design categories, two online categories and nine editorial categories. The editorial competition program is open to publications in more than 40 countries.
"The core mission of the TABBIE Awards is to recognize — to honor — our professionals who help drive excellence through their passion and talent," said Paul Heney, president of TABPI.
Comments from the judges awarding M+P's feature said: "A moving look at the mental health challenges faced by this industry a year into the pandemic. Various sources, from leading companies to stakeholders, shed light on a widespread effort to provide resources and coping strategies. Crisp, in-depth writing is coupled with imaginative art that conveys both anguish and hope. Job well done!"
M+P also was recognized by the TABPI with a TABBIE Award in 2021, with a bronze award in the Special Section category for its "Family Business Focus" report. In 2019, M+P was a Gold Winner in TABPI's Special Section category for the annual Sausage Report. M+P was also recognized in 2019 for publishing one of TABPI's Top 25 Featured Articles for its coverage of diversity and inclusion in the industry.  
About Sosland Publishing Co.
Since 1922, food industry professionals have relied on Sosland Publishing for timely information, news and commentary. Our broad selection of print and digital offerings provides rich editorial content and interactive tools to support industry leaders as they make informed decisions in a rapidly changing marketplace. Our publications reach tens of thousands of highly influential readers, and our online content generates millions of page views each year.