How to create effective ROS ads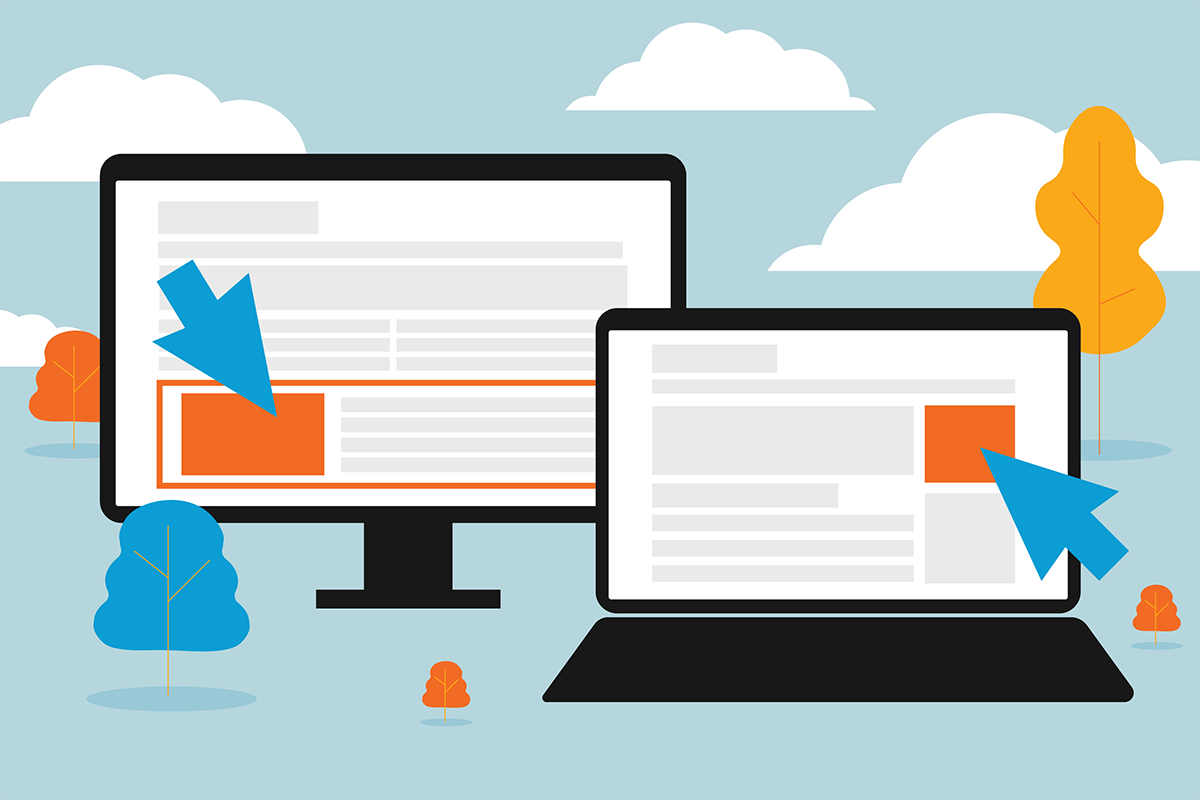 Placing run of site (ROS) ads is a cost-effective way to get your brand's message in front of a broad audience. However, a successful ROS ad campaign requires a strategy for creating ads that catch the audience's attention. A ROS ad is like a billboard on the internet—you have a limited amount of time before the audience member scrolls past your ad. By following some important tips and tricks, you can create an effective ROS ad campaign that builds brand awareness and ultimately generates leads.
ROS advertising strategically positions ads beside content on various pages of a website. This outbound marketing tactic has several advantages. First, any potential visitor to the website can encounter your ROS ad. If it is a high-traffic website, you have the opportunity to extend your company's reach and gain further brand recognition. Additionally, the amount of effort required to develop a ROS ad campaign tends to be less time-consuming than targeted marketing tactics. Additionally, the amount of effort required to develop a ROS ad campaign tends to be less time-consuming and often more cost-effective than targeted marketing tactics.
To capture a viewer's attention and potentially get one to act, follow these important tips to develop an effective ROS ad.
1. Simple, short copy coupled with imagery that supports your message. You will have only seconds of the viewer's time, so the message should be strong enough to immediately catch the audience's attention.
2. A compelling value proposition to entice potential customers. This might include a desirable offer, such as a free trial of a service, a promotional discount, or a solution to a challenge they may have.
3. A prominently featured company logo to build brand recognition with customers and prospects.
4. A strong call to action (CTA) to encourage a prospect to click through to learn more. Additionally, your CTA should create a sense of urgency with phrases such as: "Learn more," "Watch now," "Get started," or "Claim your free trial."
5. Animated features that can draw attention to your ROS ad. When using animation, it is important to note that less is more: simplicity with movement can be eye-catching and highlight your brand's message.
ROS ads should NOT include:
1. Web domains, phone numbers, or other contact information that can be located once a prospect clicks on your ad and lands on your company's website.
2. Long, complex copy. Audience members have limited time to interact with your ROS ad, so your brand's message should be concise and powerful to encourage action.
3. Distracting elements and complex design features. These could deemphasize your CTA and be difficult for web users to comprehend.
4. Branding and messaging which differs from what is used elsewhere in your company's marketing strategy. Be sure to use consistent branding across your entire campaign to maintain consumer trust and reduce confusion.
5. Hard to read fonts. Avoid using cursive, thin, small, or all uppercase fonts. This will make sure your CTA is clear and easily understood.
6. Colors that are too similar or cliché. Use fresh, bold colors that contrast your font color so that your CTA stands out. Avoid using color combinations that would convey an unintended association, such as red and green colors when your brand isn't representing Christmas.
7. Animation that is too quick to keep up with. The animated features should allow the audience to have enough time to process your brand's message.
In short: be concise, present an attractive offer with a CTA, be consistent with your message, and don't attempt to cram too much into a ROS ad. By following these tips, you will be well on your way to creating an effective ROS ad campaign. Speak with a Sosland Publishing media expert today to learn more about integrating this outbound marketing tactic into your company's marketing strategy.