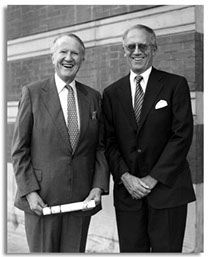 Morton Sosland (left) and Neil Sosland
Sosland Publishing is a business-to-business trade publishing company owned and managed by a family of editors and publishers focused on delivering indispensable content to the food industry.

Throughout our history, a content-centric approach has set us apart in the publishing world. This approach remains fundamental to our identity and mission. Through our uncompromising commitment to the highest editorial standards, we are best able to serve our advertisers and the industries we cover.
Sosland Publishing timeline

1968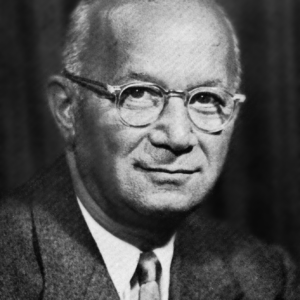 At the age of 73, David Sosland (left) dies. His passing marked the end of an era for the company, and the start of a new one for his son Morton , who becomes editor and publisher of The Southwestern Miller. A transition begins that would see Sosland Publishing grow from a one-magazine venture, with a handful of staff mostly named Sosland, to a multi-title business addressing an international audience through the talents of more than 75 staff members.
"Several things helped us rise above the competition," said Morton Sosland. "We have an extremely strong commitment to keeping abreast and leading readers and the industries we serve with content that must be read by people who want to know what's going on, especially by those who aspire to advance in their companies. Second, we understand that advertisers deserve much more than simply a medium for advertising, that a whole range of services add value to their investment with us. And third, I would stress the importance of personal contact with the industry, between its leaders and the people who make our magazines work."