Sosland Publishing's events deliver compelling insights and dynamic discussions to food industry professionals. Covering everything from market changes and emerging innovations to industry disruptors and cutting-edge trends, our portfolio of events are designed to launch ideas that move businesses forward.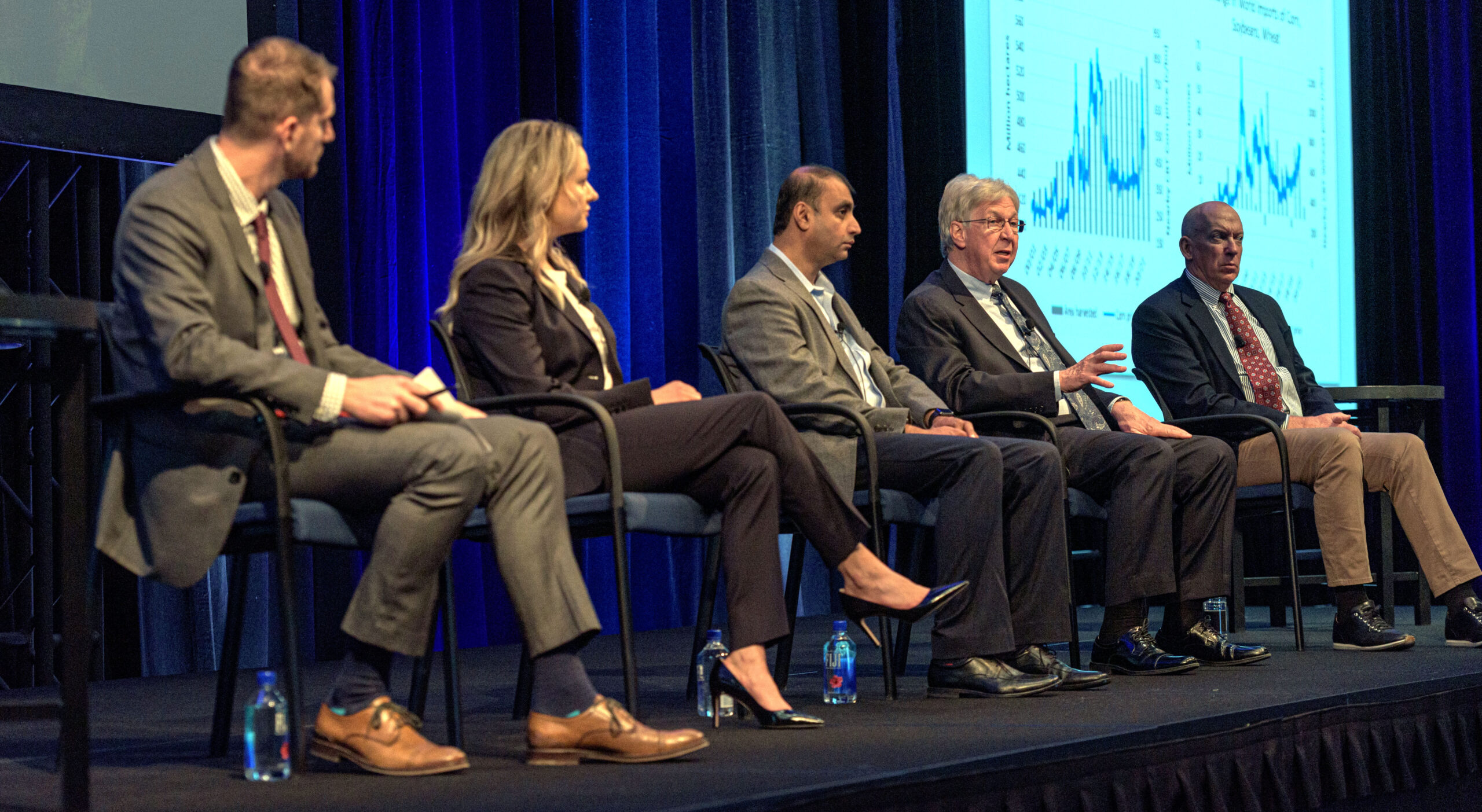 For more than 40 years, the Sosland Publishing Purchasing Seminar has played a critical role in educating and connecting purchasing executives to the resources they need to meet their goals. The three-day event brings together hundreds of professionals from food and ingredient companies for an in-depth look at ingredient and commodity markets while also offering significant networking opportunities.
The Trends and Innovations Seminar presented by Food Business News highlights the hottest topics shaping the food and beverage landscape. Through a range of in-depth discussions and presentations, attendees can learn how to interpret consumer buying patterns and capitalize on emerging trends.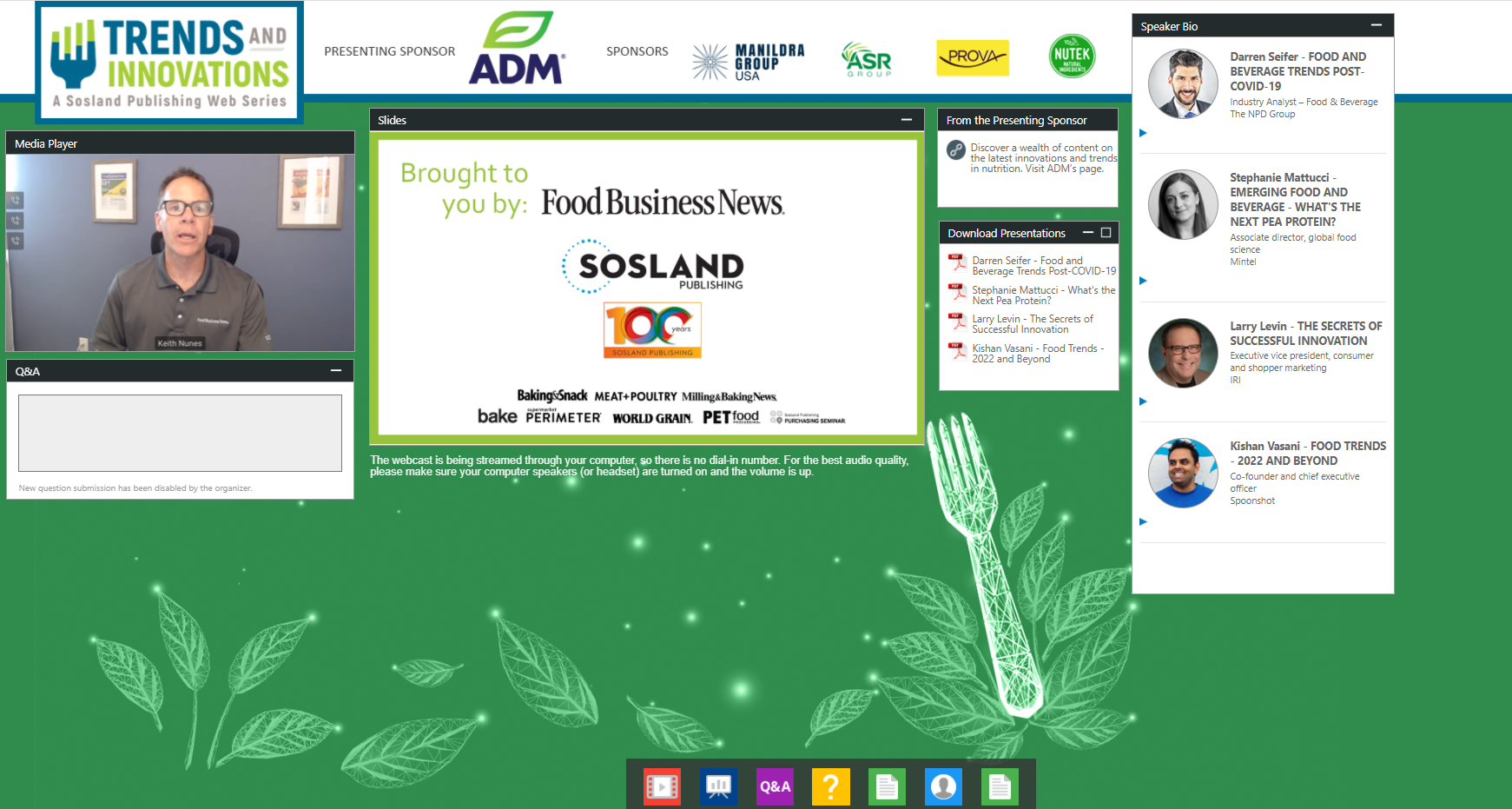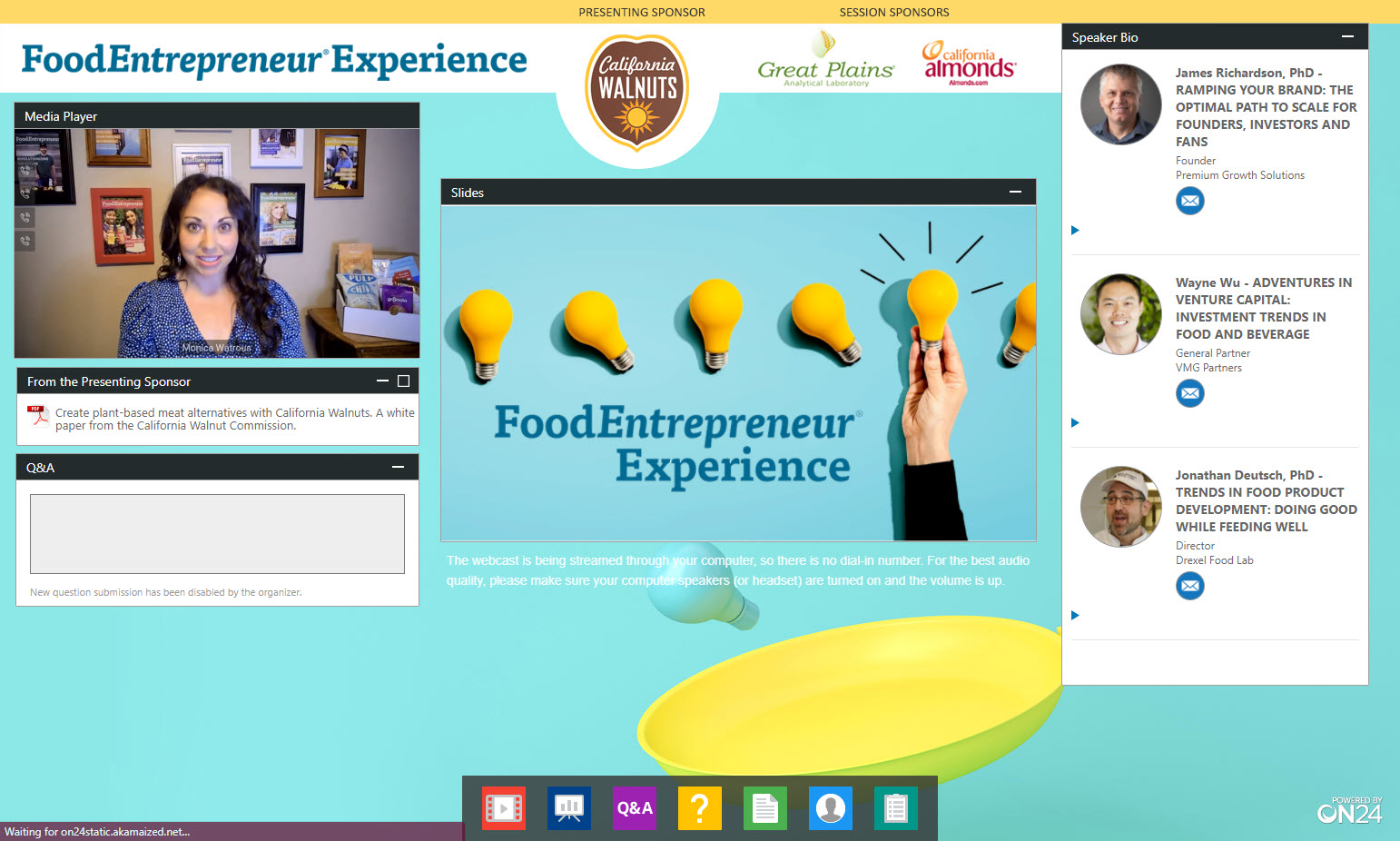 Food Entrepreneur® Experience
The Food Entrepreneur Experience presented by Food Entrepreneur offers opportunities to hear from and connect with entrepreneurs and thought leaders driving disruption throughout the food industry. The digital event features interactive discussions and presentations pertinent to startups and stakeholders across the supply chain.
Pet Food Processing Exchange
Pet Food Processing Exchange, presented by Pet Food Processing, is an educational and networking event designed to unite industry influencers, thought leaders and decision-makers in the pet food and treat processing space. Attendees can expand their knowledge of the formulation, production and safety of pet food through a solid lineup of educational sessions, while gaining additional insights through numerous networking opportunities.