On my radar: AB Mauri North America's Rick Oleshak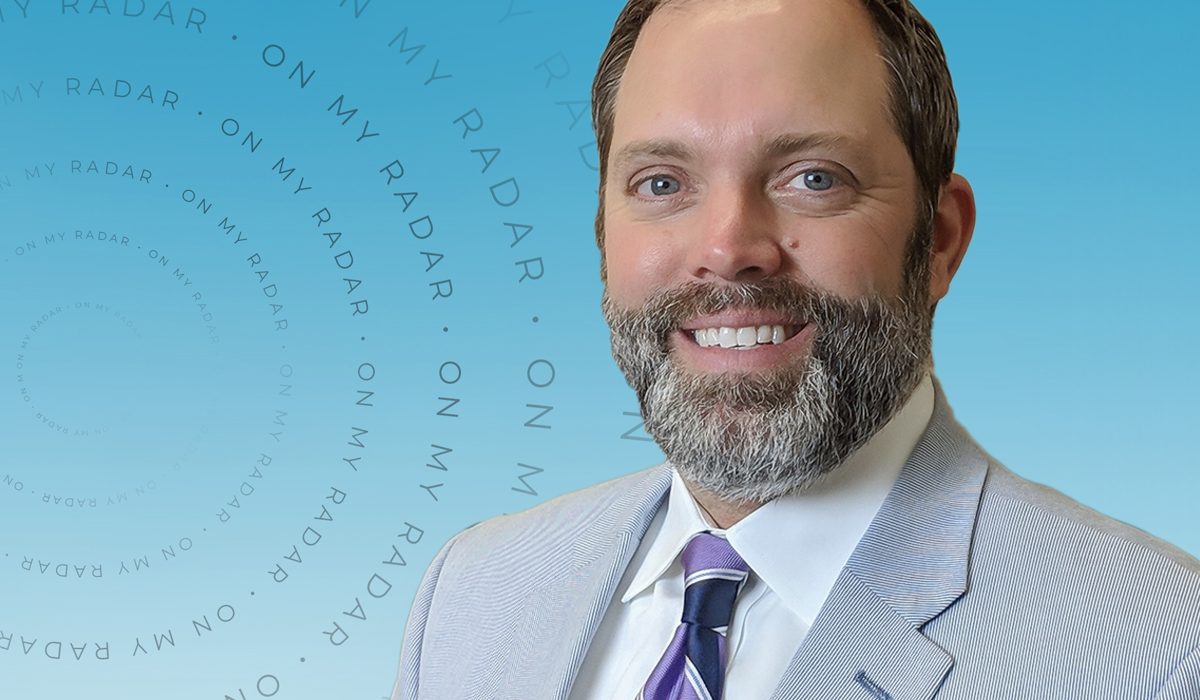 In Sosland Publishing's new series "On my radar," marketers from across the food industry reveal what they're reading, listening to and watching to stay up to date on the latest marketing trends. For this month's edition, we spoke to Rick Oleshak, vice president – marketing, AB Mauri North America.
Sosland Publishing: What is your background in marketing?
Rick Oleshak: I probably have a more unique path to the business-to-business (B2B) baking industry compared to other marketers across the category. My initial job roles were in sports, including spending time with the Orlando Magic during the exciting Shaquille O'Neal and Penny Hardaway years and with NASCAR as part of its corporate public relations team based in Daytona Beach, Florida. From there, I moved to St. Louis and spent more than 13 years at Anheuser-Busch in the brewing industry, with the last seven years in brand marketing directing and managing brands like Stella Artois, Michelob ULTRA, Rolling Rock and others.
I was recruited to AB Mauri North America in 2014 and have loved every minute of it. Baking is exciting – as we saw during the pandemic as the demand for Fleischmann's Yeast by home bakers grew by more than six times – and I'm always amazed at the technology in product solutions and technical service that our team delivers. Beyond bakery marketing for the U.S. and Canada, a third of my time is also spent on global strategic marketing for AB Biotek, another division under AB Mauri that is focused on fermentation solutions for the human and animal nutrition, consumer alcohol and bioethanol markets.
What are you reading, watching or listening to right now to keep up with marketing trends?
Business reading
I just finished a quick read called Marketing Myopia, a Harvard Business Review publication by Theodore Levitt that is a classic focused on the differences between selling and marketing. This book is a perfect, snackable read if you have a quick flight or commute.  
Also on the list is Before You Say Anything by Angie Flynn-McIver about the learned ability to communicate, even in this new virtual world we live in. Last, Contagious: Why Things Catch On by Jonah Berger focuses on the spread of ideas and the key drivers of word of mouth.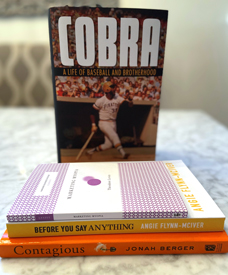 Personal reading
Reading for just plain enjoyment is important, too, and there are lessons to be learned as well.  I've read every John Grisham novel, including his latest The Judge's List. I really admire his attention to the fine details on the scenes he paints with text. This should apply to anything we do as marketers.
Additionally, as a big baseball fan and one of the few Pittsburgh Pirates supporters in St. Louis, I'm reading former slugger Dave Parker's book about his career. The book Cobra: A Life of Baseball and Brotherhood, which was Parker's nickname during his playing days, highlights the most-feared, multi-tool athlete of the late 1970s.
Podcasts
Recently, I read NPR's Podcast Start Up Guide by Glen Weldon in preparation for a new AB Mauri North America podcast called 'The Oven Light' that debuted earlier this year. We are several episodes in now, and it has been a blast to highlight not only important topics for industrial and artisan bakers but also some of the great people and outstanding culture we have within our organization.
As a more recent newcomer to the podcast world, personally, I've enjoyed listening to a variety of content for both bakery business learning — such as Baking & Snack's 'Since Sliced Bread' — and enjoyment — like 'Smartless' featuring actors Jason Bateman, Sean Hayes and Will Arnett.