On my radar: Scoular's Jaime Russell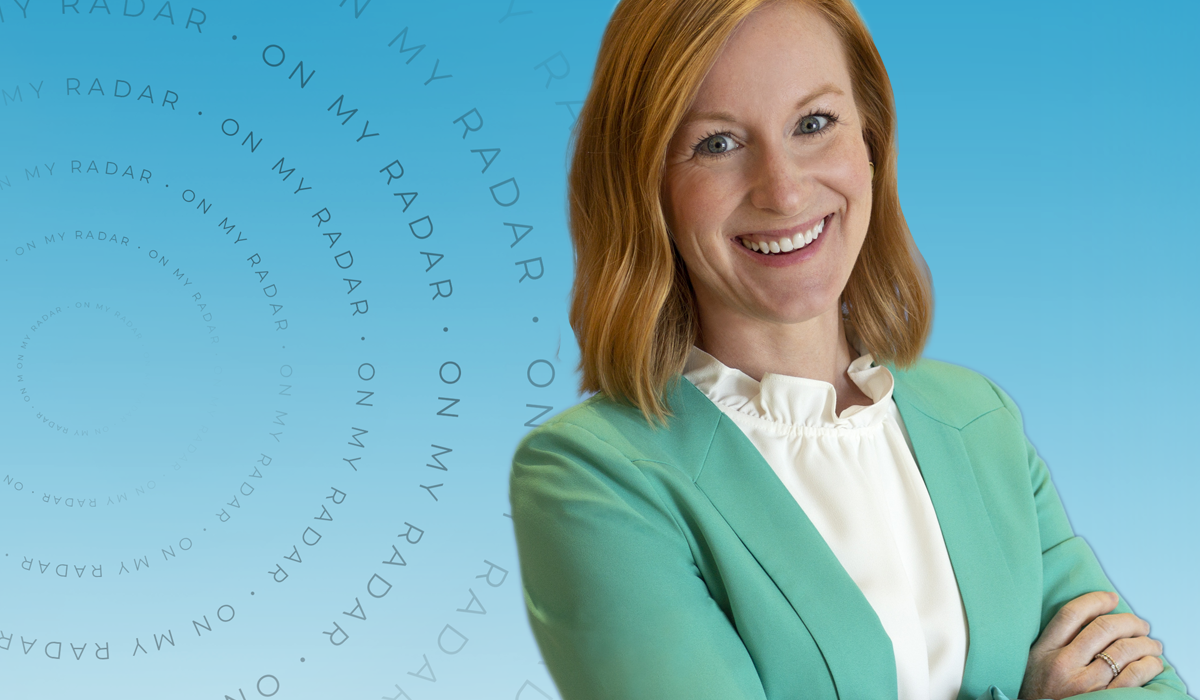 In Sosland Publishing's series "On my radar," marketers from across the food industry reveal what they're reading, listening to and watching to stay up to date on the latest marketing trends. For this month's edition, we spoke to Jaime Russell, manager, customer marketing, Scoular.
Sosland Publishing: What is your background in marketing?
Jaime Russell: Right out of college I was lucky to land my first marketing job within the commercial division of ConAgra Foods when I told the vice-president in an interview for a sales position that I was interested in marketing. During my time there, I grew personally and professionally. I learned about business-to-business (B2B) food ingredient marketing, deepened my strength in brand positioning, broadened my skillset by developing various integrated marketing strategies and was mentored by great leadership. I then moved to Denver and took a new marketing role with Ardent Mills that focused on expanding their specialty portfolio. In that position, I deepened my interest in improving the customer experience.
In 2019, I went back to my roots and joined Scoular, where I lead strategic marketing programs across various global businesses and industries, including food, grain, pet and feed.
What are you reading, watching or listening to right now to keep up with marketing trends?
LinkedIn
Not only is LinkedIn a great networking tool, it also provides a way to stay connected to industry news, customer updates and competitor activity. In addition, LinkedIn has various newsletters you can receive or follow, including one called This Week in Marketing. Each week it has a different theme or focus — from modern metrics to content marketing to B2B learnings from the Cannes Lions International Festival and more. I've found it to be an intriguing tool to stay thoughtful and current about new digital strategies or see best practices leveraged outside of my industries.
On Purpose with Jay Shetty
I first heard Jay Shetty speak as a keynote for a leadership conference a few years back and since have been a fan. In general, I appreciate his approach on life. He's a constant learner. Through his podcast, he poses unique perspectives and questions to challenge you to be your best self while encouraging you to stay curious about what you don't know. Seeking more knowledge enhances your leadership ability and provides better awareness and inclusion of others as well.
Salt Fat Acid Heat
Netflix has many culinary shows focusing on regions, flavors, cuisines and chefs, but I specifically appreciate the Salt Fat Acid Heat series with Samin Nosrat. It is global, educational and fun to watch, and you walk away with awesome, practical tips for great cooking.